Other fun stuff about our vacation in Hawaii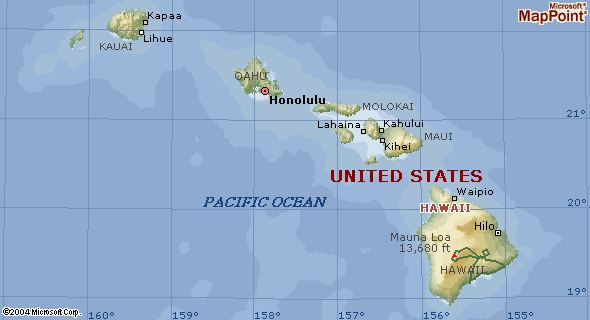 How did I do all this? I used a 4 megapixel Canon Digital Elph PowerShot S410.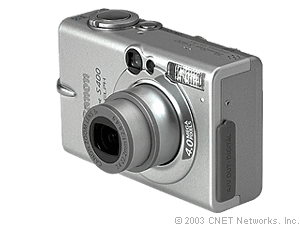 This camera takes pictures at four resolutions: 640x480, 1024x768, 1600x1200 and 2272x1704. (Click here for original samples.) Almost all pictures taken in Hawaii were at 1600x1200 so that they could be used as Windows Wallpapers and in anticipation that even though 1024x768 is one of the most common standards now, 1600x1200 will soon replace that. Certainly the largest image size would have been even better but the memory we brought was of course finite.

It also has a movie mode which records at a resolution of 320x240. Pretty small, but they remind me of the old real-to-real family films that my Dad used to show us in the family room. They are not studio quality but they definitely keep the memory alive.

As you may have noticed from the copyright notice in the picture, I decided on this camera after reading the review and comparing this camera to a dozen others on C|Net. Then I saw a half dozen other people with this same camera there, too.

Some of the websites of interesting places or products we found while there were:

Maui Oahu
We also passed by some interesting parks on the last day on the northeast part of Oahu that we did not have much time to stop at but more significantly it was pretty rainy. Perhaps if we return some year we may visit these places.

Once I got all the pictures home I used Adobe PhotoShop Elements 2.0 to shrink them from 1600x1200 to 590x300 (or smaller) for use on the web. I downloaded the Macromedia Flash MX demo version to make the globe zoom animation. This was my first Flash animation ever. The maps came from maps.msn.com. The rest I did with plain old notepad.exe (as usual).

I accidentally deleted three photos before downloading them from my camera! I searched the Internet and found three shareware products that claimed they could retrieve deleted files from my compact flash card. They were: Recover My Files ($80), Media Recover ($30) and Activate Undelete ($40). The demos all had a 64K file limit, but no other inhibitor that I could see. I liked them in the order I listed them, and I ended up getting the cheapest one myself and it worked flawlessly. For all three I needed a memory card reader so that it could be assigned a specific drive letter (I was not able to undelete with just the camera plugged in).


---
{ Back }