---
Dave & Dora Beth will be Married!

---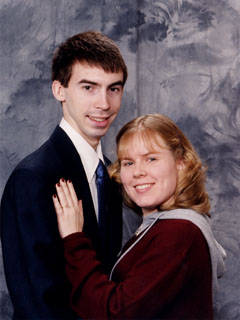 ---
David LeBeau Christy and Dora Elizabeth [] wish to announce that they are getting married this spring. They met by the grace of God after many years of dedication to Him and developing their own self character. Now that they have been brought together they wish to spend the rest of their lives in each others company and love.
---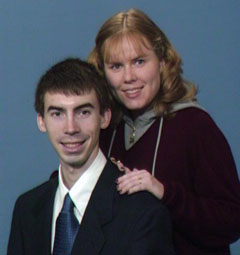 Dave and Dora Beth are both seniors at the University of Iowa and will be graduating in May of this year. Dave will be earning a Bachelor of Business Administration in Management Information Systems and Dora Beth will be earning a Bachelorate in Religion Studies.

We met during the first half of our senior year and after only a few deep converstaions began to fall in love. David is from Downers Grove, Illinois and Dora Beth is from Burlington, Iowa. We both hope our actions and beliefs are clear enough that others think of us as strong Christians.
---
Engagement Date:
Tuesday February 22nd 2000

College Graduations:
Saturday May 13th 2000
University of Iowa



Wedding Details:
To Be Announced...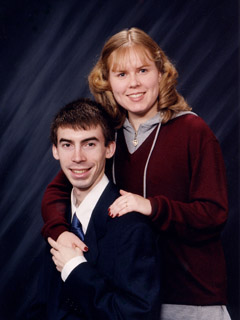 View more of Dave's web domain...

http://www.jayden12.com/Engagement_Details.htm