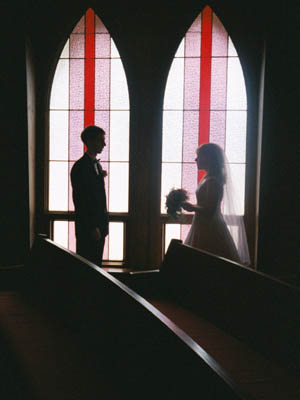 Someone had a cool idea for a picture.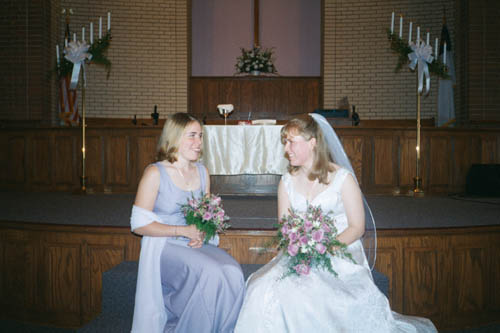 The Bride and her Maid of Honor waiting to take formal pictures.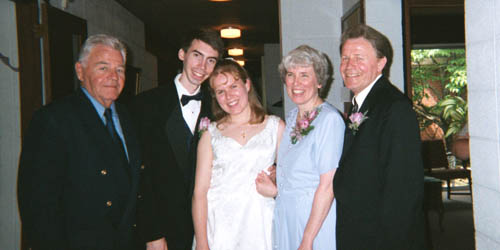 Some of the family and us after everyone had passed through the reception line.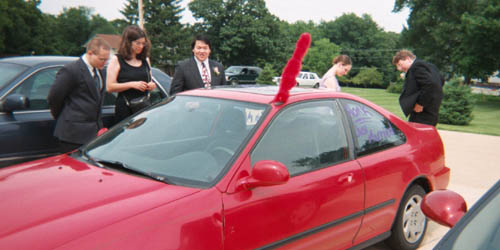 Wait a minute... what are they doing to my car?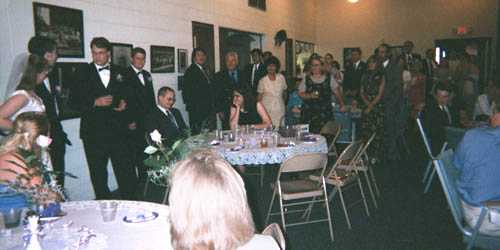 The Best Man's speach.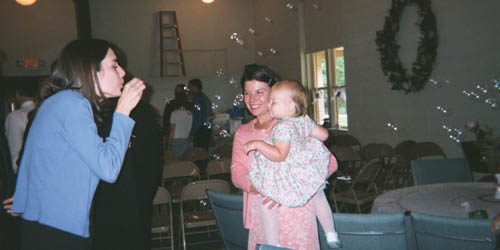 Blowing bubbles at the reception.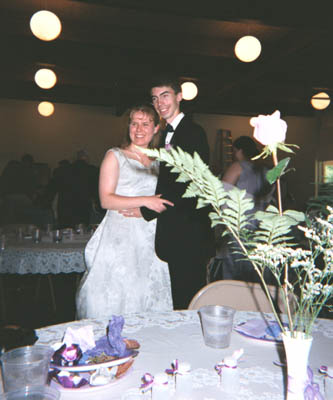 The special couple at the reception.


Thank you for your interest in our wedding :)
It truely was a beautiful service that we are very proud of and thankful to God and to all those who helped :)



"Though one may be overpowered, two can defend themselves.
A cord of three strands is not quickly broken."
Ecclesiastes 4: 12



More photo highlights from: Friends and Family & the Professional